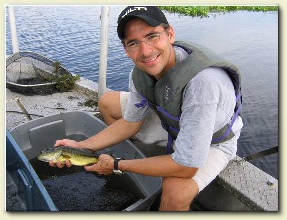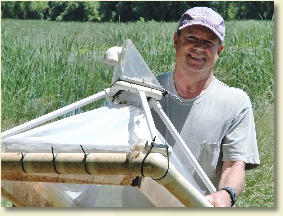 TCU Aquatic Ecology Lab

Latest News

Dr. Matt Chumchal and Dr. Ray Drenner, contributed a chapter to the book
Contaminants and Ecological Subsidies: The Land-Water Interface
.

October 22
, 20
20

Their chapter, titled Ecological Factors Controlling Insect-Mediated Methylmercury Flux from Aquatic to Terrestrial Ecosystems: Lessons Learned from Experimental Studies in Mesocosms and Ponds reviews research conducted by Dr. Chumchal, Dr. Drenner and their students over the past decade. The labs research has demonstrated how the ecology of aquatic ecosystems (presence of insectivorous fish, productivity and season) determines the extent to which mercury-contaminated insects emerge, and contaminate terrestrial predators including birds and bats.


Click here
to read the paper.


The Aquatic Ecology Research Lab at TCU explores a variety of questions related to community and ecosystem ecology, fisheries, and ecotoxicology. We conduct experiments using mesocosms and hatchery ponds and conduct field studies in ponds at the LBJ Grassland ponds, Caddo Lake, large reservoirs, coastal estuaries and the Gulf of Mexico. We work with a wide variety of aquatic organisms including plankton, macroinvertebrates, fish, and turtles. Most importantly we are committed to involving students in the lab's research. Explore the links above to learn more. Click here for more information about how to get involved with our research!

We have developed a web site for the general public where we present the results of our research on mercury contamination of the environment. Click here to visit the mercury site.

Welcome to the Aquatic Ecology Lab at TCU

Dr. Matt Chumchal is a Professor of Biology. He earned his PhD from the University of Oklahoma.
Click here
to go to Dr. Chumchal's faculty page.

Dr. Ray Drenner is a Professor of Biology. He earned his PhD from the University of Kansas.
Click here
to go to Dr. Drenner's faculty page.

Copyright
2020 Matt Chumchal
Texas Christian University
2800 S. University Dr.
Fort Worth
,
Texas 76129